Congregation Or Tzion Gala
February 1, 2020 / Shevat 6 5780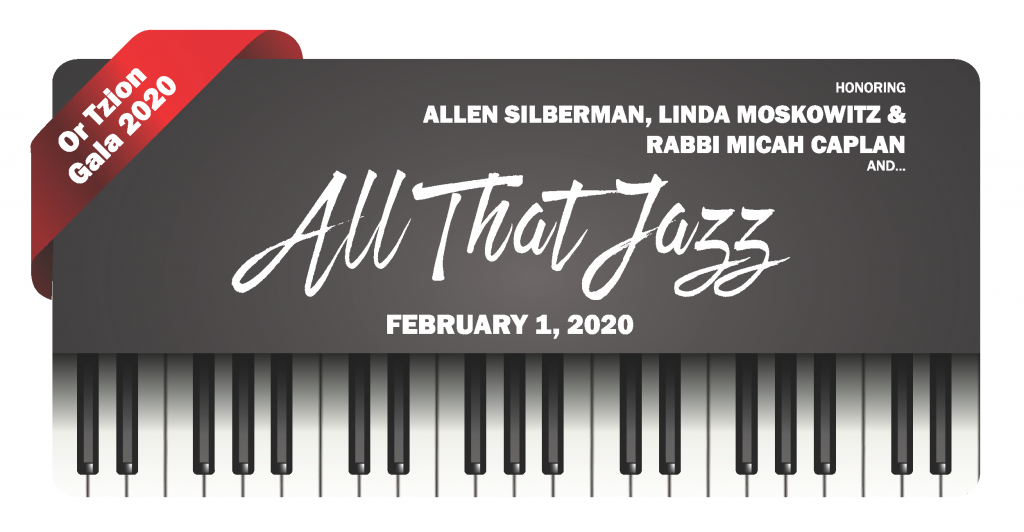 Due to tremendous response, the 2020 Congregation Or Tzion Gala is SOLD OUT.

Please email gala@congregationortzion.org be added to the Wait List.

We do expect some degree of movement and will take registrants off the wait list on a first come, first served order.

Thank you for your interest!!!
We are so fortunate to honor Linda Moskowitz and Allen Silberman for their leadership & vision and Rabbi Micah Caplan for his 10 years as our rabbi, our teacher, our friend.
Hilton Scottsdale Resort & Villas
!!!Dueling Pianos!!!
Silent Auction
Tributes
Gala Co-Chairs
Cheryl & Stan Hammerman
Sami & Adam Schwartz
Stephanie & Frank Jacobson
Alison & Michael Feinberg