Mitzvah Day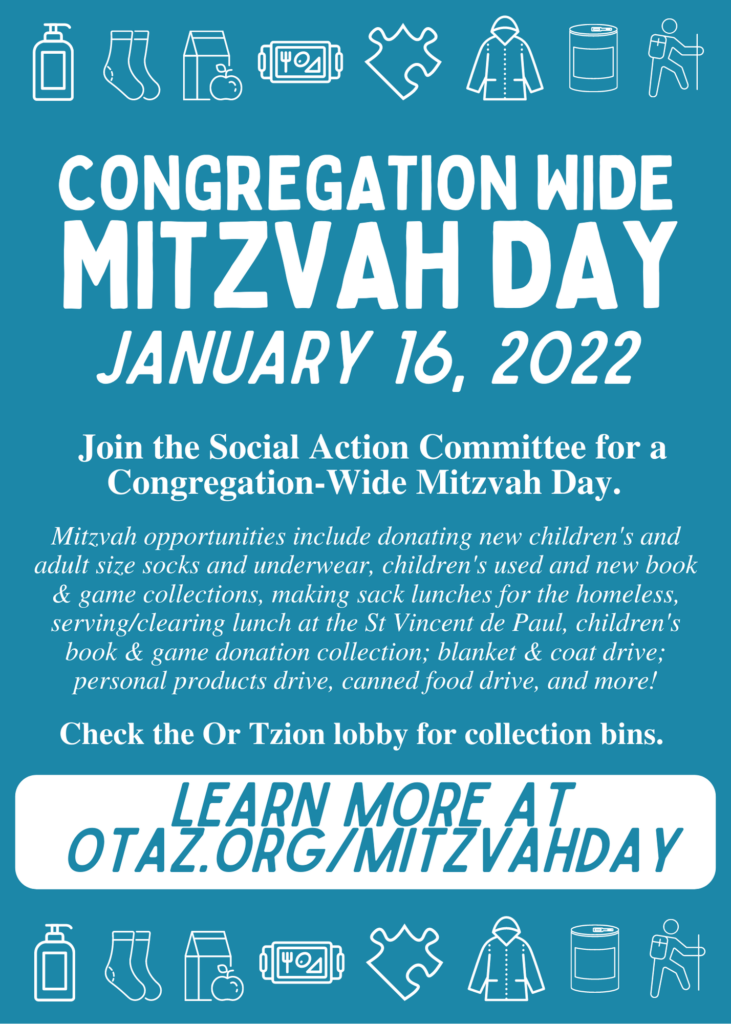 Click here to RSVP to serve lunch at St. Vincent De Paul's. (limited to 15 participants; 9:30am-1:00pm).
Click here to RSVP for sandwich and lunch bag prep at Or Tzion.
*Please note: We ask that you do not donate items in glass containers to the canned food drive. Thank you.